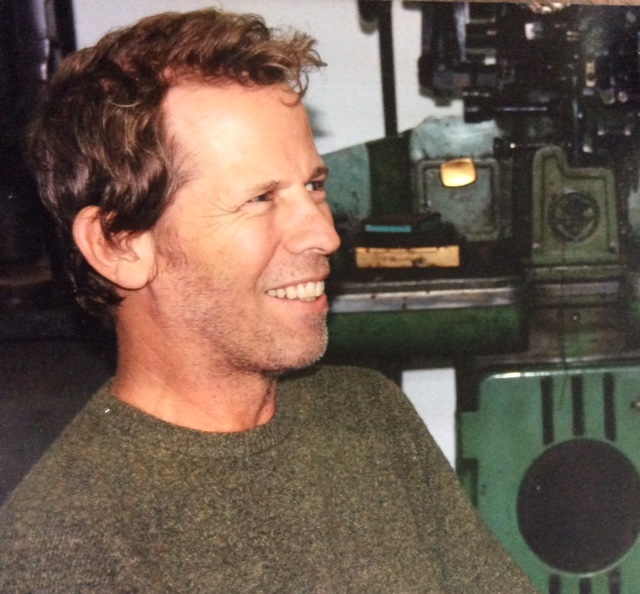 Founder & Bespoke Shoemaker
About Darren Bischoff
Darren Bischoff is the founder of the School of Footwear, Sydney and has been studying the art of shoemaking for over thirty years.
During his early days of shoemaking Darren worked closely with the editors of Vogue, Elle, and Bazzar magazines, making custom made shoes for their fashion shoots. This saw his bespoke footwear paired with iconic labels such as Chanel, Collette Dinnigan, Gucci, and Saba, to name a few.
In the late 90's the shift towards globalisation and fast fashion forced the closure of the Australian footwear industry, and with no foresight from government regulatory bodies, the country was inundated with mass produced fast fashion. This was the shift Darren needed to shift his focus from fashion footwear to footwear as art. Darren began working on shoes that would be exhibited in museums worldwide, including the Victoria and Albert Museum in London, the Batta Shoe Museum in Toronto, and more locally, the Powerhouse Museum here in Sydney.
Alongside his art pieces, Darren worked closely with the theatre, film and opera industries here in Australia to create costume and period pieces for their performers.
In 2010 Darren established the School of Footwear, Sydney - positioned on Parramatta Road, Leichhardt the shoe school has become a local icon and curiousity. The school features century old machinery and an amazing window full of bizarre bespoke shoes of Darren's creation. Darren created a number of curriculums that explore the various aspects of shoemaking and has been teaching these programs individually and in group courses since the school's opening.
After thirty years in the industry, Darren is proud to have kept the Australian footwear scene alive and kicking from his school in Leichhardt and is continuing to develop programs that teach students the skills they need to create the shoes of their dreams.